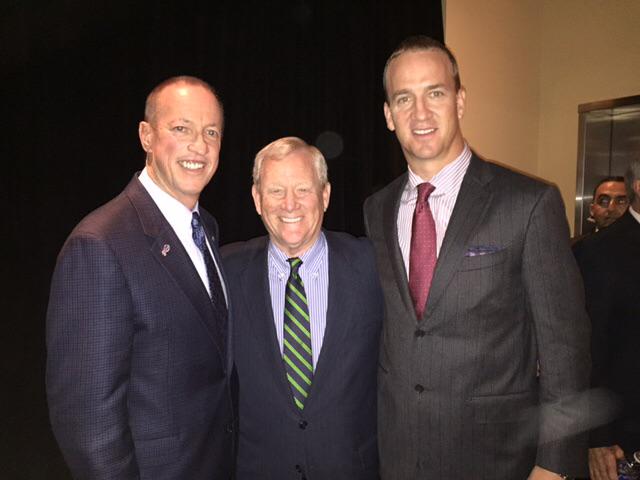 The Bills have their 11th member of the Pro Football Hall of Fame. The architect of the Super Bowl teams, Bill Polian is in the Class of 2015 as the Hall of Fame will add eight members including Polian. He makes it in the new contributor category along with Ron Wolf. Polian says that Marv Levy will be the man to present him for induction during the Aug. 8th ceremonies. The other members of the class are: C Mick Tingelhoff, LB Junior Seau, WR Tim Brown, RB Jerome Bettis, G Will Shields, and DE Charles Haley. The addition of Brown officially ends the great logjam at wide receiver as Chris Carter, Andre Reed, and Brown are all now in the Hall of Fame. In other news, during his State of the NFL address, Roger Goodell said that while he loves Ralph Wilson Stadium as a Western New York native he feels they need a new stadium to keep up with the features and amenities of other stadiums in the league. He said that Terry and Kim Pegula are focused on getting a new stadium and the league is ready to help in any way they can. More...

---
Latest Reports From Inside Bills Daily

2015 Front Office Page: January 29

New Coaching Hires: Updated January 27

Depth Chart: January 16

Follow us on twitter! Your quickest way to get breaking Bills news!

Saturday January 31
Bill Polian makes it into the Pro Football Hall of Fame

Friday January 30
Roger Goodell reiterates that the Bills need a new stadium

Thursday January 29
Bills reportedly still looking for an advisor to help Whaley with talent evaluation
Hackett spurns possible job with Rams to join Marrone in Jacksonville as QB coach

Wednesday January 28
Ryan introduces coordinators to Western New York media

Tuesday January 27
Ryan announces six coaches hired and four others retained from previous staff

Monday January 26
Three Bills defensive linemen get the start for Team Carter in the Pro Bowl

Sunday January 25
Pepper Johnson hired by the Jets as their defensive line coach
2014 Players of the Week
(1/9) Graham and Watkins won the award twice.
2014 Final Goats Tally
(1/8) Orton leads the way with five goats.
2014 Final Gameball Tally
(1/8) Hughes, Watkins lead the way with 5 gameballs.
2014 Was A Year To Build On
(1/7) Eventful year brings first winning season in a decade.
What Just Happened?
(1/2) Recent Moves Have Me Dazed and Confused.
Treading Water
(12/30) A Season Ends – Is There Hope?