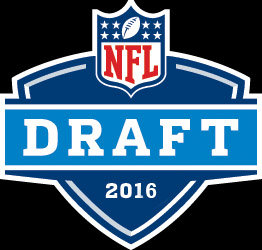 The Bills had holes in the front seven and filled them in a big way with picking front seven players with their first three picks in the draft. They added Ohio State defensive linemen Adolphus Washington in the third round with the 80th overall pick in the draft. They took him even though his college teammate Braxton Miller was there and Michigan St. QB Connor Cook was still on the board. The passing on QBs in the first two days has to be a vote of confidence for Tyrod Taylor. Washington his expected to compete for a job right away and fills the third major hole along the front seven as 1st round pick Shaq Lawson and 2nd rounder Reggie Ragland filled the other holes. Urban Meyer referred to Washington as a defensive end in a defensive tackle's body. He is considered a solid pass rusher who needs work against the run. He did not play in Ohio State's bowl game this past year because of an arrest. He called it a mistake that he has learned from. The Bills took Alabama ILB Reggie Ragland with the 41st pick in the draft. They made a trade with the Bears to move up from the 18th pick in the 2nd round to the 10th pick to fill the 2nd hole in the front seven in this draft. The move cost them the first of the two 4th round picks which was the 117th overall pick and next year's 4th round which was a steep price to pay according to the draft value chart but they got the man they really wanted. He's a versatile player who they think can play the Wil in the Bills 3-4 next to Preston Brown and will be penciled in as a day one starter. He works off his blocks well and is a solid tackler and very active on the field. May only project to a two down player but they can afford to get that in a 2nd round pick. Doug Whaley said Reggie Ragland was so high on their board they would have taken him at 19 as he was 2nd on the board at that spot behind Lawson. Many thought he was a true Mike but they think he can play the Wil while Brown stays at the Mike. The Bills officially released A.J. Tarpley who announced he is retiring earlier this month. They have also released TE Jacob Maxwell who was on their practice squad at the end of last season. He was then signed to a futures contract before being released. More...

---
Latest Reports From Inside Bills Daily

2016 Draft Page
Constantly Updated!

Draft Capsules
Updated Through Round 3!

2016 Front Office Page: April 29

Depth Chart: April 29

Bills Seven Round Mock Draft

Follow us on twitter throughout the draft for commentary on all the Bills picks!

Friday April 29
Bills make Washington their third pick in the draft
Washington conference call
Whaley talks about third round pick Washington
Ragland conference call
Bills move up to get Reggie Ragland
Whaley on pick of Ragland
Bills have released TE Maxwell and officially let Tarpley go
Lawson introduced to Buffalo media at press conference
Many talented players at positions of need available for Bills tonight
Day two offers many possibilities for the Bills

Thursday April 28
Shaq Lawson conference call snippets
Bills take Shaq Lawson in the first round
Whaley surprised the player they wanted at position of need was there
Bills still land Lawson in our updated 1st round mock draft
Draft Day Is Here!

Wednesday April 27
Bills have to go with a defensive player with the 19th pick
Our first round mock draft has the Bills getting Shaq Lawson

Monday April 25
Brady's suspension upheld; Will miss first Buffalo game
We have released our Bills 7 round mock draft
Week two of the conditioning program underway
First Round Mock Draft 2.0
(4/28) Bills get Clemson DE Shaq Lawson in our mock.
Bills Need To Replenish Front Seven In Draft
(4/27) Quarterback also on the to do list for the draft, but when?
First Round Mock Draft 1.0
(4/27) Bills get Clemson DE Shaq Lawson in our mock.
Bills Seven Round Mock Draft
(4/25) Bills should address front seven needs in first round.
2015 Players of the Week
(1/15) McCoy and Watkins won the award three times.
2015 Final Goat Tally
(1/14) Coach Ryan leads the way with four goats.
2015 Final Gameball Tally
(1/14) Taylor leads the way with six gameballs.
2015 Was A Disappointing Year
(1/13) Early optimism gave way to same old results.