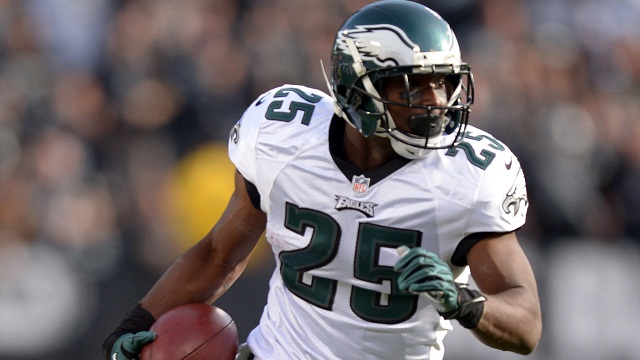 The Bills continue to wheel and deal before free agency gets underway. Today they made a deal with the Minnesota Vikings to bring in QB Matt Cassel. The Bills reportedly will give the Vikings a fifth round pick this year and a 7th rounder next year for Cassel while getting a sixth rounder this year back in the deal. Like the LeSean McCoy trade it won't be official to the new NFL offseason gets underway on Tuesday at 4pm. The deal came a day after the Bills sent LB Kiko Alonso to the Philadelphia Eagles for McCoy. The Bills were able to play winning defense last year without Alonso who was out with a torn ACL and is now healthy. McCoy led the NFL in rushing two years ago. Running backs are under valued in the league by their are a few that are special and McCoy is one of they very few special ones. The deal was first reported by Adam Schefter and will become official next week when the new league year begins. In a surreal twist of fate Spiller was getting ready to go on the set of the NFL Network's Total Access show when the news broke. Spiller showed the class and professionalism we have grown to know and love in Buffalo saying that he's disappointed his time with the Bills has come to an end. He confirmed that a member of the Bills called him to thank him for his service and he also figured Chip Kelly has his agent's number. Josina Anderson reports that McCoy may not be happy about the deal and may not make it easy for the Bills. He may look to get a new contract before reporting to the team something that Jason LaCanfora reports the team is prepared for. More...

---
Latest Reports From Inside Bills Daily

2015 Front Office Page: February 18

Depth Chart: February 18

Follow us on twitter! Your quickest way to get breaking Bills news!

Wednesday March 4
Bills make another deal adding QB Matt Cassel in trade with Vikings
Spiller knows his time in Buffalo is over; McCoy may not be thrilled with deal

Tuesday March 3
Bills to trade Alonso for McCoy
Bills reportedly to speak with Hughes agent on Thursday

Monday March 2
Bills don't use franchise or transition tag; Hughes now top pass rusher on the market
Deadline day for frachise and transition tags, will Hughes get tagged?

Friday February 27
Browns win the bidding war for Josh McCown
Reports out of Cleveland say Browns involved in bidding for McCown

Thursday February 26
Bills reportedly in contract talks with Josh McCown

Tuesday February 24
Spiller says the ball is in the Bills court as free agency approaches

Thursday February 19
Talks progressing with Hughes; Searcy, Spiller, Spikes likely to hit the market
2014 Players of the Week
(1/9) Graham and Watkins won the award twice.
2014 Final Goats Tally
(1/8) Orton leads the way with five goats.
2014 Final Gameball Tally
(1/8) Hughes, Watkins lead the way with 5 gameballs.
2014 Was A Year To Build On
(1/7) Eventful year brings first winning season in a decade.
What Just Happened?
(1/2) Recent Moves Have Me Dazed and Confused.
Treading Water
(12/30) A Season Ends – Is There Hope?