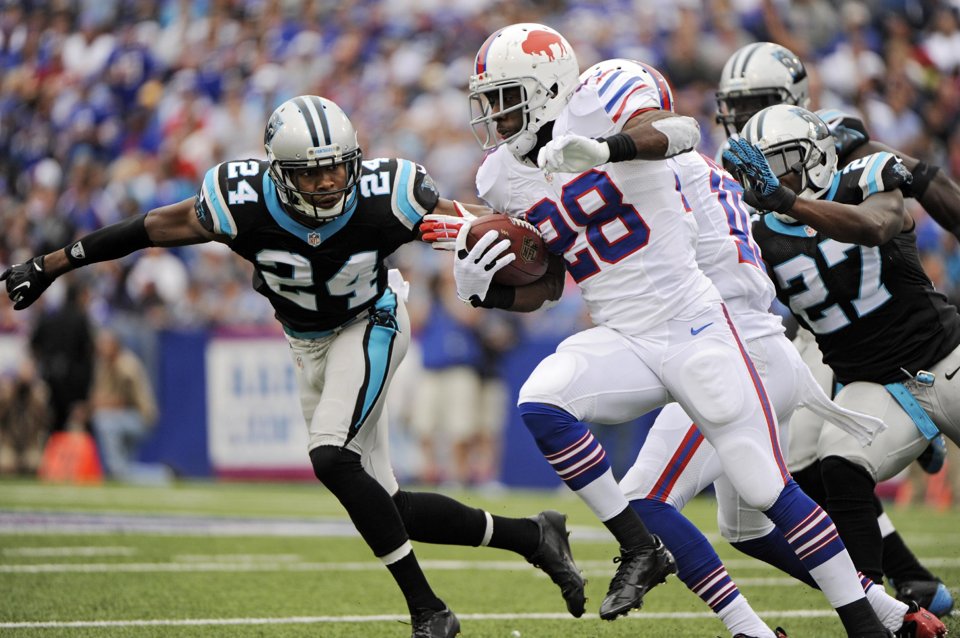 The Bills lost out on Josh McCown as he agreed to a three year deal with the Browns. It was reportedly a tough decision for McCown as he chose between the Bills and the Browns. McCown visited with the Bills 11 days ago and completed visits with the Bears and Jets during the combine. He visited the Browns for two days earlier this week. McCown has a history with offensive coordinator Greg Roman, quarterbacks coach David Lee, and offensive line coach Aaron Kromer. C.J. Spiller appeared on SiriusXM NFL Radio on Tuesday and said he would like to return to the Bills but the ball is in their court. He did say he will weigh all his options and wants to go to a place where he can win and is wanted. He also wants to go to a place where he is a good fit. He went on to praise Greg Roman, Rex Ryan, and new Jets offensive coordinator Chan Gailey. Doug Whaley said at the combine last week that they would like to keep Spiller and have exchanged proposals but their is a gap between the two sides. There were conflicting rumors on Tuesday that the Bills are interested in trading for Rams QB Sam Bradford but sources told Vic Carucci of the Buffalo News that the Yahoo sports report is not true. The Bills have also exchanged contract proposals with the agent for Jerry Hughes and Whaley seems more optimistic a deal will get done there. He said they want a longterm deal with Hughes so they don't want to use the franchise tag. Whaley also feels it won't be easy to keep Da'Norris Searcy since they have a lot of money wrapped up in Aaron Williams at the safety position. The team also would have a different plan for Brandon Spikes than he has for himself so he will likely leave. They do want to re-sign Marcus Easley because he is a special teams ace. More...

---
Latest Reports From Inside Bills Daily

2015 Front Office Page: February 18

Depth Chart: February 18

Follow us on twitter! Your quickest way to get breaking Bills news!

Friday February 27
Browns win the bidding war for Josh McCown
Reports out of Cleveland say Browns involved in bidding for McCown

Thursday February 26
Bills reportedly in contract talks with Josh McCown

Tuesday February 24
Spiller says the ball is in the Bills court as free agency approaches

Thursday February 19
Talks progressing with Hughes; Searcy, Spiller, Spikes likely to hit the market

Wednesday February 18
Coaches, Scouts, GMs, and agents convene in Indianapolis for the scouting combine

Tuesday February 17
Bills release LB Keith Rivers

Monday February 16
McCown leaves town without a deal, he wants to explore his options
Bills looking to add QB Josh McCown who is reportedly in town for a visit
2014 Players of the Week
(1/9) Graham and Watkins won the award twice.
2014 Final Goats Tally
(1/8) Orton leads the way with five goats.
2014 Final Gameball Tally
(1/8) Hughes, Watkins lead the way with 5 gameballs.
2014 Was A Year To Build On
(1/7) Eventful year brings first winning season in a decade.
What Just Happened?
(1/2) Recent Moves Have Me Dazed and Confused.
Treading Water
(12/30) A Season Ends – Is There Hope?