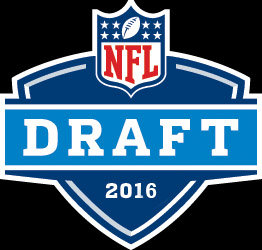 The Bills have announced that they have signed Cordy Glenn to a five year contract. The team had placed the franchise tag on him and now get it back to use on another free agent next year if needed. That could come in handy with Stephon Gilmore and Tyrod Taylor in the last year of their deals. Doug Whaley said on WGR yesterday now that the draft is over he would work on getting extensions done with all three of them. Glenn was the most pressing since they only had until July 15th to lock him up. Gilmore and Taylor are tied to the Bills for another year. Adam Schefter reports the deal for Glenn is for 5 yearsand worth $65M with $36M guaranteed while Vic Carucci of the Buffalo News says $26.5 Million is guaranteed. $19M in 2016 and $30M in first 2 years. After signing 14 undrafted free agents on Monday the team made room on their 90 man roster by releasing three players. DE Jairus Wynn, CB Bud Noel and OL Ronald Patrick were let go. Wynn is the surprise of the group, after missing last year because of a knee injury he was making the transition to outside linebacker in the Bills new 3-4 scheme. Noel and Patrick were long shots to make the team. In other news, the Bills decided against picking up the option on EJ Manuel. That means he will be an unrestricted free agent after this season. This wasn't a surprise as if the team picked up the option it would have cost them $11.4 Million. This will almost certainly be the former first round draft pick's last year in Buffalo. Check out our draft page for links to everything draft related including our newly released review article, our draft capsules, summary, and final grade! More...

---
Latest Reports From Inside Bills Daily

Undrafted Free Agent Signings
Constantly Updated!

Depth Chart: May 3

2016 Front Office Page: May 2

Draft Review
New Article!

Draft Grade
Final!

Draft Capsules
Final!

2016 Draft Page: May 1

Follow us on twitter throughout the draft for commentary on all the Bills picks!

Tuesday May 3
Glenn agrees to a five year deal with the Bills
Bills release three; Manuel option not picked up

Monday May 2
Bills add 14 undrafted free agents

Sunday May 1
Bills look like they hit a homerun in a draft that has Ryan's fingerprint on it
Bills get a high grade for filling needs while not reaching in this draft
Bills begin getting undrafted free agents signed

Saturday April 30
Bills finish 2016 draft by taking a Cornerback
Speedy WR a 6th round pick
Bills take RB in Fifth Round
Bills Select Quarterback Cardale Jones in Round 4
Bills will look to fill needs during day three of the draft

Friday April 29
Bills make Washington their third pick in the draft
Washington conference call
Whaley talks about third round pick Washington
Ragland conference call
Bills move up to get Reggie Ragland
Whaley on pick of Ragland
Bills have released TE Maxwell and officially let Tarpley go
Lawson introduced to Buffalo media at press conference
Many talented players at positions of need available for Bills tonight
Day two offers many possibilities for the Bills

Thursday April 28
Shaq Lawson conference call snippets
Bills take Shaq Lawson in the first round
Whaley surprised the player they wanted at position of need was there
Bills still land Lawson in our updated 1st round mock draft
Draft Day Is Here!

Wednesday April 27
Bills have to go with a defensive player with the 19th pick
Our first round mock draft has the Bills getting Shaq Lawson
Bills Fill Needs In Draft
(5/1) Rex Ryan retools front seven to fit his scheme.
First Round Mock Draft 2.0
(4/28) Bills get Clemson DE Shaq Lawson in our mock.
Bills Need To Replenish Front Seven In Draft
(4/27) Quarterback also on the to do list for the draft, but when?
First Round Mock Draft 1.0
(4/27) Bills get Clemson DE Shaq Lawson in our mock.
Bills Seven Round Mock Draft
(4/25) Bills should address front seven needs in first round.
2015 Players of the Week
(1/15) McCoy and Watkins won the award three times.
2015 Final Goat Tally
(1/14) Coach Ryan leads the way with four goats.
2015 Final Gameball Tally
(1/14) Taylor leads the way with six gameballs.
2015 Was A Disappointing Year
(1/13) Early optimism gave way to same old results.