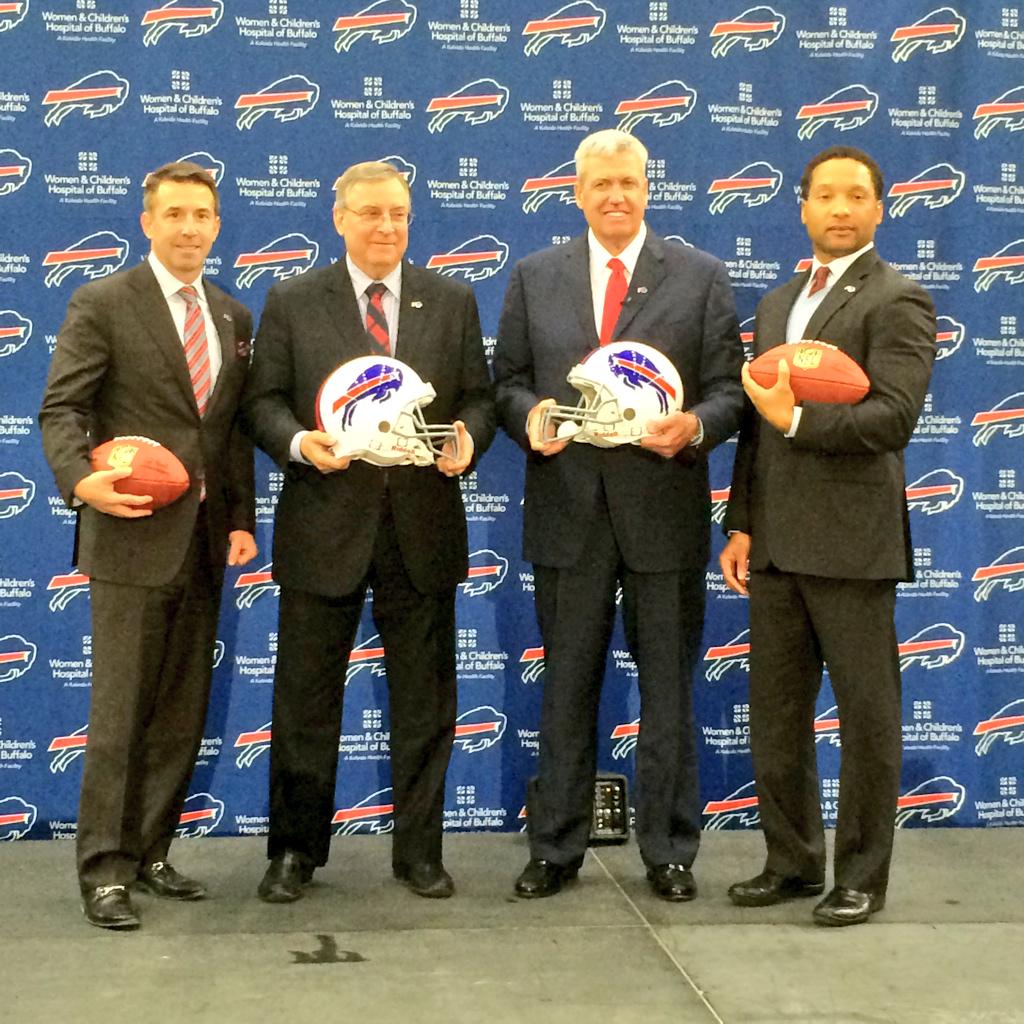 Season ticket sales are scorching and to protect single game ticket sales the Bills are reportedly considering capping season tickets for the first time in history according to Tim Graham of the Buffalo News. A source told Graham that the team has surpassed 55,000 season tickets and are virtually a cinch to break the club record of 57,132 season tickets in 1992. The report also says that suites are nearly soldout and with higher ticket prices and 10 games this year revenues will be soaring. In other news, Jim Kelly will be the man to announce the Bills 2nd round selection when it is made in Chicago next Friday night. It will be the Bills first pick of the draft since they don't currently own a first round selection and a trade up is considered unlikely. The league has released the NFL schedule so it is time for fans to begin making their fall plans. All eight home games for the Bills are at 1pm on Sunday. They open with two straight home games against Indianapolis and New England so it will be tough right out of the gate. They also close with two straight home games against Dallas and the Jets. It is the first time in team history they will play their first and last two games at home. They have two primetime games in back to back games as they face the Jets on a Thursday night followed by their first Monday night game since 2009 against New England on November 23rd. For the eighth straight year they have no Sunday night games although that can change with flex scheduling late in the year. They have a rough stretch of five games on the road in six weeks starting with the Jets game on Nov. 12th. After they face the Dolphins at the Ralph on November 8th they don't return home until Dallas comes to town after Christmas. More...

---
Latest Reports From Inside Bills Daily

2015 Bills Schedule Page
New!

Draft Page 2015

2015 Front Office Page: April 16

Follow us on twitter! Your quickest way to get breaking Bills news!

Thursday April 23
With season ticket sales soaring, Bills reportedly may cap sales
Jim Kelly to announce Bills 2nd round selection in Chicago

Wednesday April 22
First time since 1991 that the Bills will play five road games in a six game stretch

Tuesday April 21
NFL releases 2015 schedule; Bills open with two at home

Monday April 20
Bills hold annual pre draft luncheon to not discuss the upcoming draft

Thursday April 16
Rex Ryan addresses the media for the second time in offseason program
Mario Williams, Jackson, Watkins among those who took the podium yesterday

Tuesday April 14
Bills host former player Brad Smith on a free agent visit to One Bills Drive
All four QBs to get a chance with the first team
The Forgotten Fan
(3/25) My First World Problem with the NFL.
2014 Players of the Week
(1/9) Graham and Watkins won the award twice.
2014 Final Goats Tally
(1/8) Orton leads the way with five goats.
2014 Final Gameball Tally
(1/8) Hughes, Watkins lead the way with 5 gameballs.
2014 Was A Year To Build On
(1/7) Eventful year brings first winning season in a decade.
What Just Happened?
(1/2) Recent Moves Have Me Dazed and Confused.