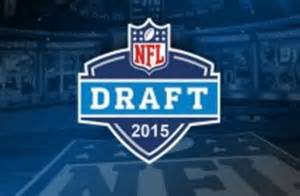 The Bills begin their first of three weeks of organized team activities today as they enter the next phase of the offseason conditioning program. In this phase, all coaches are allowed on the field and players can lineup offense vs. defense but no hitting is allowed. All eyes will be on the first big step in the battle to see who will be the starting quarterback on opening day against Indianapolis. These OTAs are voluntary and the players will practice today, Wednesday, and Friday with a voluntary conditioning day on Thursday. Week 2 of OTAs will be Monday, Wednesday, and Thursday of next week. They will wrap up OTAs with four days of practice the week of June 8th. We have been waiting for the other shoe to drop on Marcell Dareus for his off the field discretions last offseason and now it has. He has been suspeneded for the season opener against the Colts and will not count towards the 53 man opening day roster until he rejoins the team the day after that game. He will be able to take part in the preseason and all training camp activities. The suspension was for his arrest for synthetic marijuana in Alabama not for his drag racing charge in Hamburg. It is officially a suspension for violating the league's substance abuse policy. He released this statement through the Bills, "Last year, I made a mistake involving possession of a banned substance," Dareus said in a statement. "The NFL's discipline for this conduct is part of the drug policy, and I apologize to my family, my teammates, the entire Bills organization and Bills fans that I will miss one game as a result of my mistake. I will work intensely that week and will be extremely happy to contribute to a win in week two for the Bills." The Bills now have all their draft picks under contract as they agreed to a deal with 2nd round pick Ronald Darby. Terms were not disclosed but Ian Rapoport reports it's a four year deal worth $4.6 Million. The Bills previously announced the signing of their other five draft picks. Andre Reed will be roaming the sidelines at St. Johns Fisher College during training camp as he will be part of the Walsh coaching internship program. In past years Reed used the program to coach with the Kansas City Chiefs. More...

---
Latest Reports From Inside Bills Daily

2015 Front Office Page: May 20

Depth Chart: May 13

Draft Page 2015

2015 Bills Schedule Page

Deflategate - Make it Stop!

Follow us on twitter! Your quickest way to get breaking Bills news!

Tuesday May 26
Bills begin organized team activities today as QBs will be on display

Thursday May 21
Dareus suspended for season opener for violating substance abuse policy

Wednesday May 20
Roman says QB competition wide open and EJ speculation isn't true
Thurman says stopping the run is the top priority of the defense

Tuesday May 19
Darby signs bringing entire draft pick in the fold
Andre Reed to join coaching staff for training camp

Monday May 18
Bills sign 6th round pick Steward; Darby remains unsigned
Deflategate – Make It Stop!
(5/13) A Tale From A Bills Fan In Boston.
Quiet Draft Used To Draft Best Available Players
(5/5) Most New Players May Not Have Big Impact In 2015.
1st Round Mock Draft
(4/29) No first round pick for the Bills.
Bills Look To Add Depth With Limited Amount Of Picks
(4/29) Busy offseason helped Bills meet most needs prior to draft.
2015 Bills Seven Round Mock Draft
(4/27) Bills should look at an offensive lineman in the second round of the draft.