Bills Come From Behind To Beat Bucs 30-27
Bills score 10 points in final minutes to get victory.
by Steve Saslow

at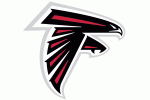 Week 7
Buccaneers
27
Bills
30
The Skinny:
The Bills scored 10 points in the final 2:28 of the game to lead the Bills to a 30-27 come from behind victory over the Tampa Bay Buccaneers. LeSean McCoy scored two touchdowns including the game tying score in the final minutes. Tre'Davious White forced and recovered a fumble one play after McCoy's second score which setup Stephen Hauschka's game winning 30 yard field goal. Logan Thomas had his first career touchdown, a 22 yard reception from Tyrod Taylor. The Bills had a 17-6 lead before Tampa Bay went on a 21-3 run to take the lead on a Mike Evans 12 yard touchdown reception. A 44 yard reception by Deonte Thompson along with a 15 yard unnecessary roughness penalty setup the game tying score. Thompson was signed this week and had four catches for 107 yards. McCoy had 91 yards on 23 carries and added 31 yards receiving. Taylor completed 20 of 33 passes for 268 yard and added 53 yards on the ground.

The Turning Point:
Humphries Fumble: The Bills had just tied the game at 27 when Humphries was hit by White forcing a fumble that White recovered and setup the winning kick.

The Big Drive:
Bills Final TD: After Tampa Bay took a one touchdown lead the Bills took just three plays to tie it up. They went 75 yards and were setup by the Thompson catch and penalty that went for 59 yards. McCoy ended the drive with a 7 yard touchdown run.

Stat I Did Like:
Third Down Offense: The Bills converted 10 of 16 third downs for a 63% average.

Stat I Didn't Like:
Passing yards given up: They gave up 384 yards passing to Jameis Winston.

Scene Setters:
- The Bills wore their home blue jerseys with white pants.
- Former Bills great Jerry Butler lead the charge.
- The Ohio State marching band performed at halftime.

Key Matchup Results:
The winners of the battles highlighted in our preview article:
RB LeSean McCoy vs. LB Kendell Beckwith: Winner: McCoy. He had 122 total yards and two scores.
C Eric Wood vs. DT Gerald McCoy: Winner: Wood. They kept McCoy at bay.
CB Tre'Davious White vs. WR Mike Evans: Winner: Evans. He had 7 catches for 88 yards and a big touchdown.
LB Matt Milano vs. RB Doug Martin: Winner: Milano. Martin had just 49 yards on 22 carries and Milano had his first career interception.

Keys To The Game Results:
How the keys highlighted in our preview article turned out:
1. Get Running Game Going: Success! 173 yards on the ground says it all.
2. Don't Come Out Flat: Success! The offense was moving the ball early. The defense gave up yards but not too many points early.
3. Stop The Run: Success! The Bills stopped the run unfortunately they couldn't stop the pass.

My Take:
These are games the Bills usually lose. The fact that they showed resilience to come back and win after falling behind in the fourth quarter is a testimony to where they are at as a team.

What's Ahead:
The Bills stay at home for a battle with the Raiders at New Era Field next week.


Gameballs
Deonte Thompson - A few days on the roster and already a 100 yard game.
LeSean McCoy - A nice bounce back game for Shady.
Goats
Sean McDermott - He got the win but time management was a huge problem.
Player Of The Week
Deonte Thompson - What a start to his second stint in Buffalo.

Positional Breakdown and Grades - No grades this week. They will return next week!


NFL.com Gamebook

Buccaneers Game Preview

Gameday Homepage