Week 13: Bills vs. Falcons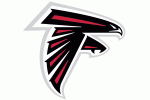 at


Sunday, Dec. 1st
1:00pm ET
The Bills come off the bye well rested for their annual trek north of the border to take on a surprisingly bad Falcons team. Atlanta is also well rested after giving the Saints a battle last Thursday night. They fell short in that game extending their losing streak to five games making them the first team to be eliminated from the playoff race. That is a far cry from the team that came within 10 yards of reaching last year's Super Bowl.
FACTS AND FIGURES
| | |
| --- | --- |
| Matchup: | Buffalo (4-7) vs. Atlanta (2-9) |
| Place: | Rogers Centre |
| TV/Radio: | Network: FOX; DirecTV: 711; Sirius: 92 |
| Announcers: | Dick Stockton and Rhonde Barber |
| Spread: | Bills by 3½ |
| Series: | Falcons lead 6-4 |
| Streak: | Falcons Won 3 |
| Last Meeting: | Falcons 31-3 in Atlanta (2009) |
| Falcons Offense: | Rush (31st); Pass (6th); overall (13th) |
| Falcons Defense: | Rush (28th); Pass (24th); overall (27th) |
| Bills Offense: | Rush (7th); Pass (27th); overall (19th) |
| Bills Defense: | Rush (24th); Pass (12th); overall (15th) |


INJURY UPDATE

The Bills come off the bye week healthy as every member of the 53 man roster should be available for this game. Robert Woods missed the last two games with a high ankle sprain but should be ready to go along with Stevie Johnson who missed the Jets game with a groin injury. Fred Jackson and C.J. Spiller also used the bye week to rest their nagging injuries.

The Falcons DE Malliciah Goodman missed the Saints game with a calf injury. They are without OT Sam Baker who had season ending knee surgery and star WR Julio Jones who is on the injured reserve designated to return list.

Check out our

Bills Daily Injury Page throughout the week for the latest updates on the injured players.

KEY MATCHUPS

LT Cordy Glenn vs. DE Osi Umenyiora:
Glenn has had a great season protecting the quarterback's blindside. He goes up against the Falcons leader in sacks as Umenyiora has taken down the QB 6½ times.

WR Stevie Johnson vs. CB Desmond Trufant:
Since Asante Samuel stays on the left side of the defense almost exclusively, look for the Bills to keep Johnson on the other side so he can go up against the rookie Trufant. Johnson has shown a lot of frustration at the way the season has gone and cleared the air with Coach Marrone this week. He could be in line for a breakout performance.

S Aaron Williams vs. TE Tony Gonzalez:
Williams will likely use his corner skills to follow the ageless wonder all over the field. Gonzalez continues to produce at an all-pro level in his final season.

DB Stephon Gilmore vs. WR Roddy White:
This is a battle of two players struggling to come back from big injuries. Gilmore is playing better after missing a lot of time with a broken wrist while White is struggling to regain his form from ankle and hamstring injuries. It will be interesting to see if one of these two players comes up big this week.

KEYS TO THE GAME

1. Fast Start: If the Bills get an early lead the Falcons may pack it in as their confidence has to be at an all-time low. If the Bills struggle early allowing the Falcons to get the early momentum then they may remember they aren't as bad as their record indicates and be able to pull off the upset.
2. Make It Feel Like Home: If the Bills are successful in getting off to a fast start they may get the crowd behind them. It has been a problem making Toronto feel like a home game. There is no way it will have the atmosphere of the Ralph but with Atlanta struggling the Bills have a chance at having the vast majority of the fans in their corner which could help lead them to victory.
3. Get Running Game Back On Track: The league's 7th ranked running game has been stagnant the last few weeks but with Spiller and Jackson healthier coming off of the bye they should be able to have success against the 28th ranked run defense of Atlanta.

BILLS DAILY PREDICTION

This is a tough one to call since it's a "home" game in Toronto. If this was at the Ralph in the swirling December weather I would think the Bills would win fairly easily. Playing in the cavernous dome will feel more like home for a struggling Falcons team looking to save a little face on a season that has gone terribly wrong. I have a bad feeling this is the week Atlanta looks a bit like last year's team and puts it together to get off the snide:
Falcons 27, Bills 23

Season Prediction Record: (7-4)
Season Record Against The Spread: (6-5)



Bills Blitz - Coming Sunday Night!


Gameday Grades - Coming Sunday Night or Very Early Monday Morning!


Gameday Homepage