Week 16: Bills vs. Falcons

at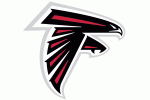 Sunday, Dec. 27th
1:00pm ET
This is a battle of two teams that are out of the playoff chase but it could be an intriguing game for Bills fans. It could be the NFL debut of recently signed QB Brian Brohm. Fans have been clamoring for him since they plucked him from the Packers practice squad and now they may get their wish because of injuries to Ryan Fitzpatrick and Trent Edwards. The Falcons have had a disappointing season and are working hard to finish above .500 for the second year in a row for the first time in team history.
FACTS AND FIGURES
| | |
| --- | --- |
| Matchup: | Buffalo (5-9) vs. Atlanta (7-7) |
| Place: | Georgia Dome |
| Television: | CBS |
| Announcers: | Bill Macatee and Steve Beuerlein |
| Spread: | Falcons by 8 |
| Series: | Falcons lead 5-4 |
| Streak: | Falcons Won 2 |
| Last Meeting: | Falcons 24-16 in Buffalo (2005) |
| Falcons Offense: | Rush (20th); Pass (15th); overall (18th) |
| Falcons Defense: | Rush (20th); Pass (30th); overall (28th) |
| Bills Offense: | Rush (17th); Pass (30th); overall (30th) |
| Bills Defense: | Rush (32nd); Pass (3rd); overall (21st) |


INJURY UPDATE

The Bills will likely be without their top two quarterbacks as both Fitzpatrick and Edwards suffered ankle injuries in the loss to the Patriots. Fitzpatrick did finish the game and has an outside chance at playing but Edwards season is likely over. The team also lost Bryan Scott last week with a concussion. Jairus Byrd and Terrence McGee became the latest players to go on injured reserve. They join Kendall Simmons, Demetrius Bell, Eric Wood, Seth McKinney, Keith Ellison, Derek Fine, Kawika Mitchell, Marcus Buggs, Leodis McKelvin, Derek Schouman, and Brad Butler.

The Falcons will likely be without Michael Turner who has been battling a high ankle sprain of his own. He made a cameo appearance in the win over the Jets but couldn't play. He is fighting hard to play this week but if he does hit the field he likely will be severely limited. SS Antoine Harris suffered a torn PCL against the Jets ending his season. QB Matt Ryan has been battling turf toe but returned against the Jets and should be fine for this game. CB Chris Houston has a hamstring injury and missed last week's game. LB Curtis Lofton is slowed by a shoulder injury. DE Jamaal Anderson (Chest) and OG Harvey Dahl (Ankle) were out last week but may battle back in the lineup this week as they are practicing some.

Check out our

Bills Daily Injury Page throughout the week for the latest updates on the injured players.

KEY MATCHUPS

QB Brian Brohm vs. CB Brent Grimes:
Brohm will have to throw the ball although he will likely be very careful with it by trying to just manage the game. When he does go downfield he has to watch out for Grimes who leads the Falcons with four interceptions.

RB Fred Jackson vs. LB Curtis Lofton:
Jackson may get a break here if the Falcons leading tackler can't go because of his injury. He then will need to look out for the veteran Mike Peterson. Jackson should see a lot of the football with Brohm likely starting at QB.

DE Aaron Schobel vs. LT Sam Baker:
Schobel is talking retirement saying he may have lost a step. He does have seven sacks on the season and still is playing pretty well. If he really is thinking of hanging it up expect him to go out strong. He could have a big day on Sunday with Baker slowed with an elbow injury.

S George Wilson vs. TE Tony Gonzalez:
This Bills historically have struggled against big time tight ends. They don't get any better than Gonzalez who is having a great first season in Atlanta. With Scott out the Bills will likely turn to Wilson to cover Gonzalez. He may get help from Donte Whitner and Nic Harris.

LT Jonathan Scott vs. DE John Abraham:
The veteran Abraham used to give the Bills fits when he was with the Jets. He has slowed down but he still has 4½ sacks and must be licking his chops facing journey man Scott.

CB Drayton Florence vs. WR Roddy White:
The Bills are suddenly real thin in the defensive secondary so Florence becomes the lockdown corner with McGee out. He will likely shadow White wherever he goes as the star receiver closes in on another 1,000 yard season.

GAME PLAN

When The Bills Have The Ball: Look for the Bills to use a lot of wildcat to get Marshawn Lynch and Jackson more involved and to try and keep the ball out of Brohm's hands too often. They will definitely have a run heavy attack to protect the young QB.

When The Falcons Have The Ball: Even with Turner likely out, or at least very limited, the Falcons could still beat the Bills on the ground. They should pound the football which could setup some nice play action passing but the way to beat the Bills is on the ground and they know that.

BILLS DAILY PREDICTION

It will be interesting to watch Brohm play assuming he gets the start. The reality is that he can't be ready. He has been on the team a month and took just scout team reps until this week. Combine that with the fact that it is a road game in a loud dome which will make it very hard to communicate. Hopefully he will give the Bills a spark of something to look at in the future but don't expect anything more than the team has been getting out of the quarterback position:
Falcons 17, Bills 6

Season Prediction Record: (8-6)
Season Record Against The Spread: (8-6)



Bills Blitz - Coming Sunday Night!


Gameday Grades - Coming Sunday Night!


Gameday Homepage