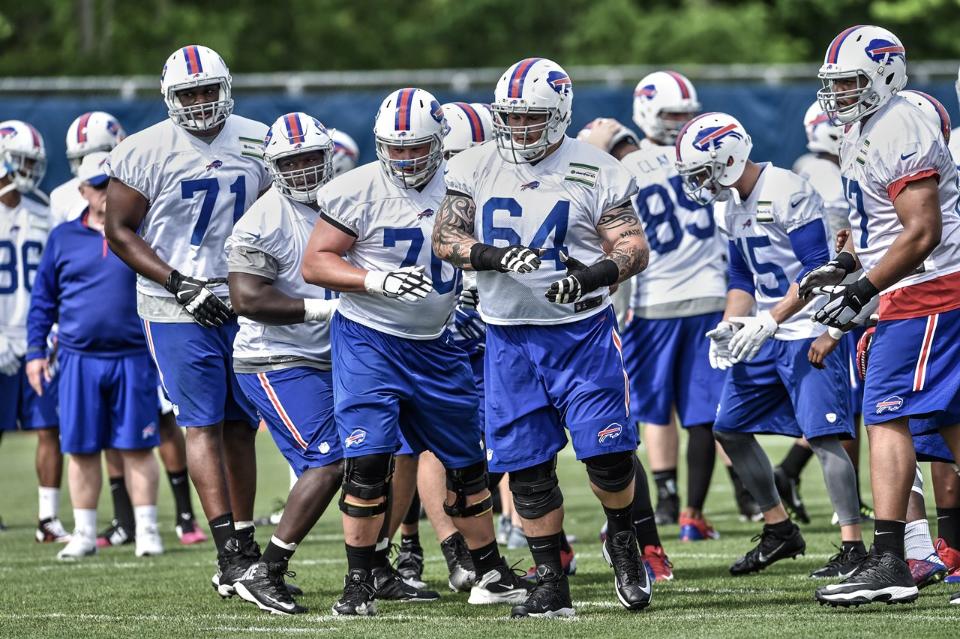 In a move that was very much expected the Bills have signed former Jets OT Wayne Hunter. He took the open roster spot created when the team released DE Bryan Johnson a week ago. He participated in the mandatory minicamp last month as a tryout player and Rex Ryan indicated they would sign him before training camp. Hunter had the most success of his career when he was with Ryan in New York but has been out of football the last two years. He has also had several off the field issues throughout his career. He is a former third round pick of the Seahawks in 2003 and was released in 2006 after being charged with misdemeanor assault. He was also arrested in 2003 for a assaulting his girlfriend. He has two suspensions in his past by the league for violating the personal conduct policy. He has 25 career starts in 77 games. Johnson was signed by the team as an undrafted free agent last offseason and spent the majority of the year on the practice squad. More...

---
Latest Reports From Inside Bills Daily

Depth Chart: July 2

2015 Front Office Page: July 2

Injury Page: June 11

Follow us on twitter! Your quickest way to get breaking Bills news!

Wednesday July 1
Bills signed OT Wayne Hunter

Wednesday June 24
Bills release DE Bryan Johnson

Tuesday June 23
Brady to have his appeal heard by commissioner today

Monday June 22
Goodwin goes back to his roots to take part in track and field even this weekend
Deflategate – Make It Stop!
(5/13) A Tale From A Bills Fan In Boston.
Quiet Draft Used To Draft Best Available Players
(5/5) Most New Players May Not Have Big Impact In 2015.
1st Round Mock Draft
(4/29) No first round pick for the Bills.
Bills Look To Add Depth With Limited Amount Of Picks
(4/29) Busy offseason helped Bills meet most needs prior to draft.
2015 Bills Seven Round Mock Draft
(4/27) Bills should look at an offensive lineman in the second round of the draft.