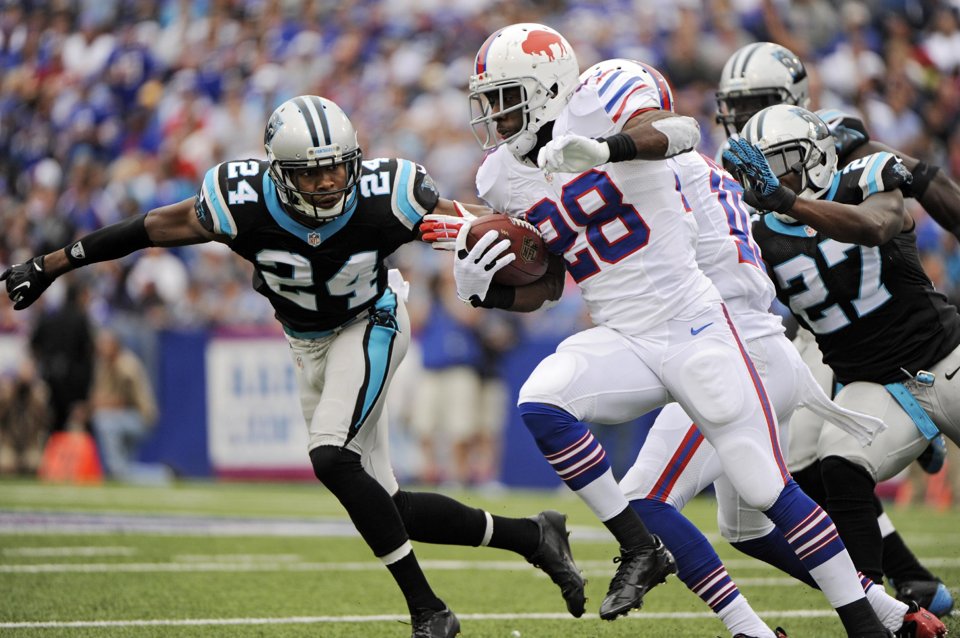 Doug Whaley said in a statement that the Bills have decided not to use a franchise or transition tag on any of their free agents. Jerry Hughes is now the top pass rusher on the free agent market after the Giants franchised Jason Pierre-Paul and the Chiefs franchised Justin Huston. Free agency begins on March 10th but players can being negotiating with other teams on Saturday. Whaley expressed optimism at the combine that Hughes wouldn't hit the market. The Buffalo News reports that there have been no new developments but the two sides are expected to talk on Thursday. It may be too tempting for him not to test the market at this point. Bills lost out on Josh McCown as he agreed to a three year deal with the Browns. It was reportedly a tough decision for McCown as he chose between the Bills and the Browns. McCown visited with the Bills 11 days ago and completed visits with the Bears and Jets during the combine. He visited the Browns for two days earlier this week. More...

---
Latest Reports From Inside Bills Daily

2015 Front Office Page: February 18

Depth Chart: February 18

Follow us on twitter! Your quickest way to get breaking Bills news!

Tuesday March 3
Bills reportedly to speak with Hughes agent on Thursday

Monday March 2
Bills don't use franchise or transition tag; Hughes now top pass rusher on the market
Deadline day for frachise and transition tags, will Hughes get tagged?

Friday February 27
Browns win the bidding war for Josh McCown
Reports out of Cleveland say Browns involved in bidding for McCown

Thursday February 26
Bills reportedly in contract talks with Josh McCown

Tuesday February 24
Spiller says the ball is in the Bills court as free agency approaches

Thursday February 19
Talks progressing with Hughes; Searcy, Spiller, Spikes likely to hit the market

Wednesday February 18
Coaches, Scouts, GMs, and agents convene in Indianapolis for the scouting combine
2014 Players of the Week
(1/9) Graham and Watkins won the award twice.
2014 Final Goats Tally
(1/8) Orton leads the way with five goats.
2014 Final Gameball Tally
(1/8) Hughes, Watkins lead the way with 5 gameballs.
2014 Was A Year To Build On
(1/7) Eventful year brings first winning season in a decade.
What Just Happened?
(1/2) Recent Moves Have Me Dazed and Confused.
Treading Water
(12/30) A Season Ends – Is There Hope?